Workshops and Seminars
UUMAN 2nd Hour Enrichment
In September we kick off our 2nd hour MCY and Adult Enrichment offerings that will run throughout the church year.
From 11:15am – 12 Noon all UUMAN members may engage in either MCY or Adult Enrichment opportunities.
Autumn 2021 Adult Enrichment Courses


The Toltec Wisdom of the Four Agreements
Dates: Sunday: 9/12, 9/19, 10/10, 10/17
Time/Location: 11:30 -12:15PM/Online
Facilitated By: Yassine Farhi & Dave Dunn
Teotihuacan, the ancient city of pyramids near present day Mexico City, was known as the place where "Man Becomes God." The "naguals" were the wisdom keepers of the Toltec tradition based in this region.  In 1997, Don Miguel Ruiz, a nagual of the Eagle Knight lineage, published "The Four Agreements" as brief, accessible introduction to this wisdom tradition. Join us as we investigate "The Four Agreements."
Based on the book: The Four Agreements by Don Miguel Ruiz. (Although the book is very short, reading it is not required for this course.)
Please signup using the link below: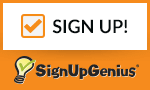 American Civil Rights Protest Music: From "A Change is Gonna Come" to "the Middle of Trump Country"
Dates: Sunday 11/7/2021, 11/14/2021, 12/5/2021, 12/12/2021, 1/9/2022, 1/16/2022
Time/Location: 11:30 -12:15 PM/Online
Facilitated By: Dirk Bender
We'll meet to listen and discuss the music, the artists, and their times, that helped define our civil rights movement in the 1960s and 1970s and the decades that followed. We'll learn and discuss how it evolved into what we still consider "protest music" today.
Were they successful? Are we any closer to real racial justice as a result? How do we define "success"?
Each class will cover a decade and include two or three songs/artists. We'll have time for attendees to suggest artists/music they feel are worthy of inclusion as well.
Each class will cover a specific decade, beginning with the 1960s on November 7. We plan to finish up with the 20-teens to the present on Jan. 16.
Please review the available slots below and click on the button to sign up. Thank you!